Living Out Our Mission
Producing Confidence and Leadership In Upstate Youth

Mission
The mission of Momentum Bike Clubs is to support the lives of under-resourced young people through a comprehensive youth development program using the platform of cycling and mentoring relationships to promote health and well-being.

We believe families thrive in supportive communities. Strong youth flourish in healthy families supported by their communities. These adolescents will become leaders and agents of positive community change.

We live out our mission by investing in under-resourced youth. These adolescents don't lack talent, just the opportunity and tools that many are privileged to receive. We offer them support, yet challenge them to maximize their potential and opportunity. This allows them to build both self-esteem and resiliency.

Our bike clubs are a place where all students experience unconditional positive regard and supportive relationships that transcend differences and empower them to overcome challenges—both on and off their bikes.
The History of Momentum Bike Clubs
In 2010, David Taylor was the director of a mentoring program called "Building Dreams", which was an initiative of Clemson University's Institute on Family and Neighborhood Life. At that time, Furman University's Diversity Leaders Initiative reached out to Taylor about a partnership that would focus on childhood obesity as well as a holistic approach to self-esteem and relationships. The seeds of that idea and partnership grew into Momentum Bike Clubs.
The idea started small—it was initially focused in the just Sterling community of Greenville, SC, and was simply a summer bike club with 10 youth participants. The summer program was so well received by the students that everyone agreed to keep riding and continue throughout the school year. Due to the success of this pilot program, Momentum Bike Clubs was approached to start clubs in other neighborhoods and eventually in area schools.
120,000+ miles later, there are 20 clubs in 10 schools and communities serving over 300 students and 60+ trained mentors. The program is now an initiative within the Parks, Recreation & Tourism Management Department at Clemson and receives state and national recognition. Now working with youth beginning in middle school, Momentum Bike Clubs develop students throughout high school and college enrollment by providing internships, youth seminars, and workforce development training.
The momentum continues!
A Message From Our Founder
As the founder of Momentum Bike Clubs, David Taylor has a deep passion for supporting youth development and providing opportunities for under-resourced students.
But he never envisioned Momentum Bike Clubs developing into what it is today.
Meet The Momentum Team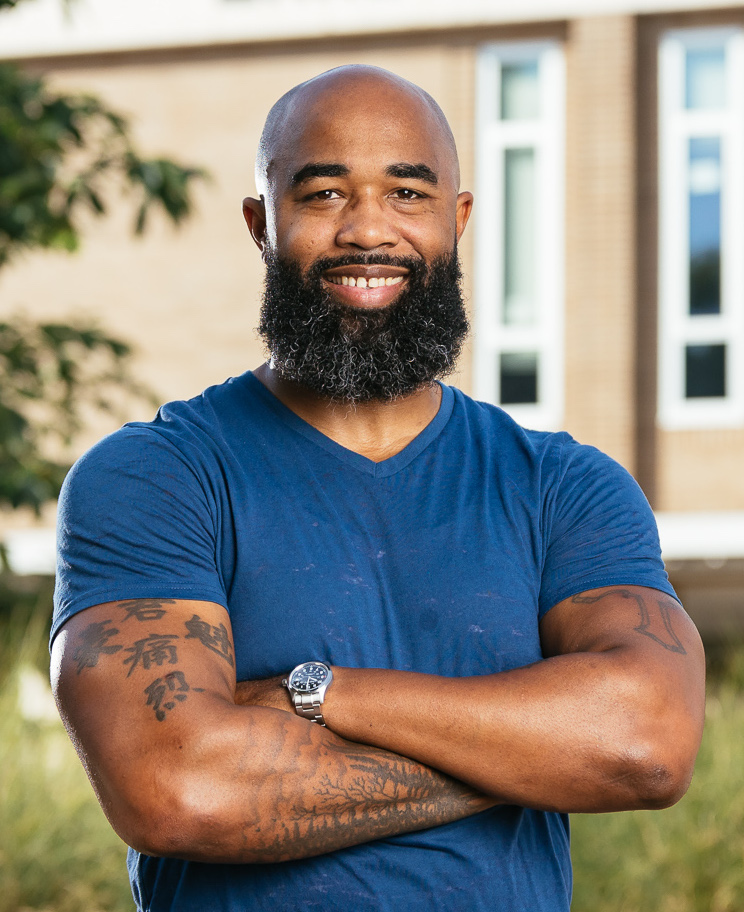 Tavaghn Monts
Executive Director
Tavaghn serves as a staff member of Clemson University's Parks, Recreation & Tourism Management Department and is the Executive Director of Momentum Bike Clubs. Tavaghn joined Momentum in the winter of 2020 as the Associate Director. Tavaghn is also the Assistant Director of Community Collaboration for the REYSE Collaboratory. The Race, Ethnicity, Youth and Social Equity (REYSE) Collaboratory at Clemson University is an interdisciplinary group of researchers and community scholars conducting research and providing programming to improve the lives of racial and ethnic youth living in diverse communities. A native of Jacksonville Florida, Tavaghn earned his bachelor's degree in Parks, Recreation & Tourism Management from Clemson University. He loves serving at Momentum because the students empower him to be the best version of himself every day.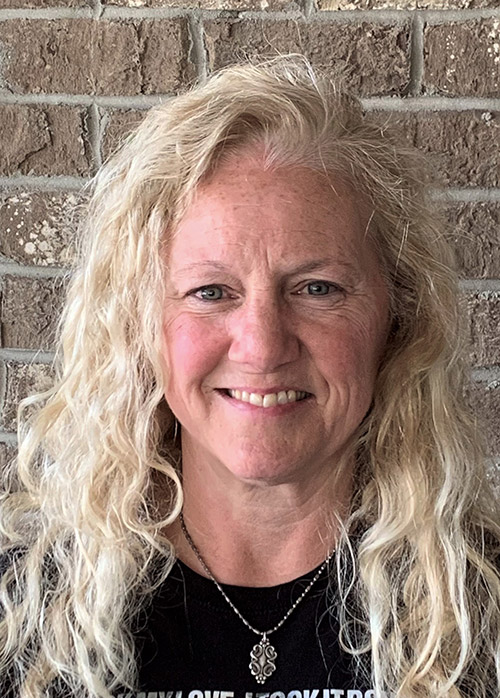 Peggy Roberts
Administrative Assistant
Peggy was drawn to Momentum Bike Clubs after losing a loved one who was a passionate cyclist and who loved sharing the joy of riding with others. Both of them experienced difficult childhoods and grew up much like many of our youth, so Peggy always had a desire to give back to those who may be dealing with their own struggles.
"After coming on board, I was immediately impressed with the inclusiveness of the clubs; no one is ever turned away. Our clubs offer a safe place where youth can be themselves. It's always wonderful to hear about a student becoming a strong club leader, camping for the first time, or loving the excitement of a new club. I'm constantly in awe of the services MBC provides. I'm so thankful for the opportunity to be a part of this much-needed organization in our community." – Peggy Roberts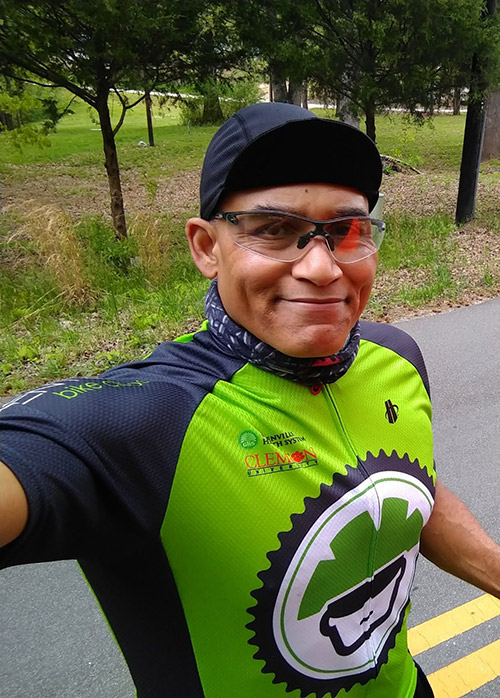 Rob Cobb
Logistics, Mechanics Manager
Rob Cobb has been rolling forward with Momentum Bike Clubs since 2017.  His logistical, mechanical, and social roles support the MBC Mission of positively transforming youth lives by bike. Building relationships, building character, building resilience, and building momentum in Youth Development are the key features of the mission that truly inspire him.  "Momentumus Maximus!"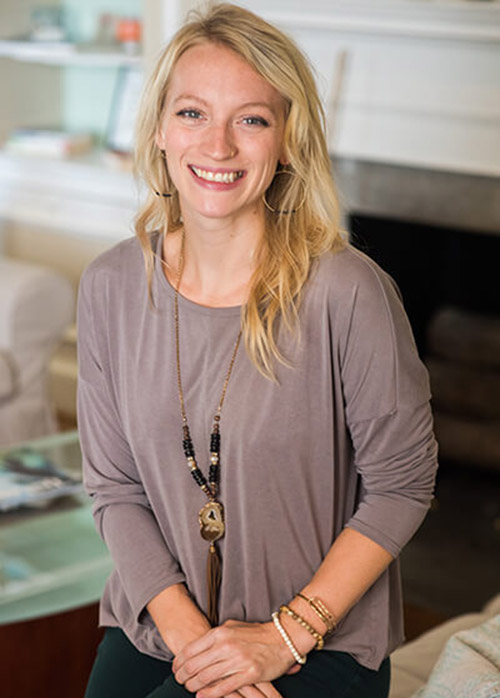 Jasmine Vanadore
Middle School, Evaluation Manager
Jasmine joined the MBC team in Fall 2021.  She is currently a Doctoral Student at Clemson University in the Parks, Recreation & Tourism Management Department, with research interests in youth development, wellness, and community recreation.  Jasmine believes all students should have access to quality programming that promotes the development of social, emotional, and physical skills. She is proud to be a part of the Momentum family and hopes to continue growing alongside the organization.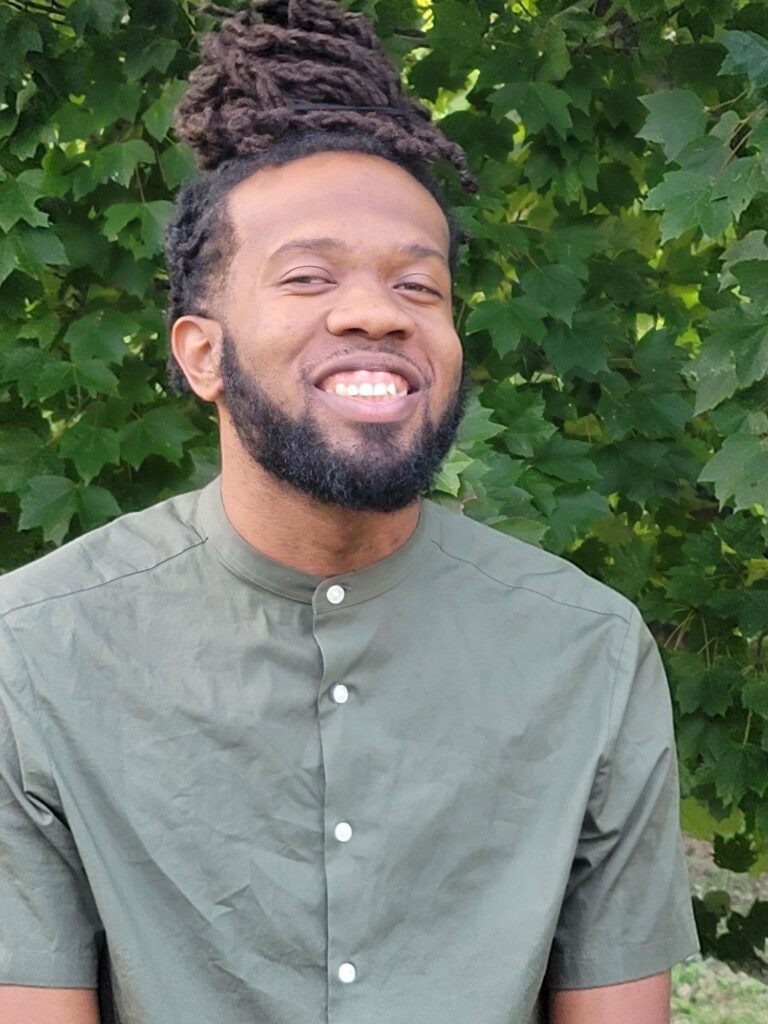 Cameron Smith
Challenge Team & High School Manager
Cameron Smith joined the MBC team in Fall of 2022. He is currently a Doctoral Student at Clemson University in the Parks, Recreation & Tourism Management Department where his research interests are race and nature as well as youth development. He is a native of Chapel Hill, North Carolina and has a passion for developing children of color through outdoor recreation. He is ecstatic to be apart of the MBC family and looks forward to serving his community.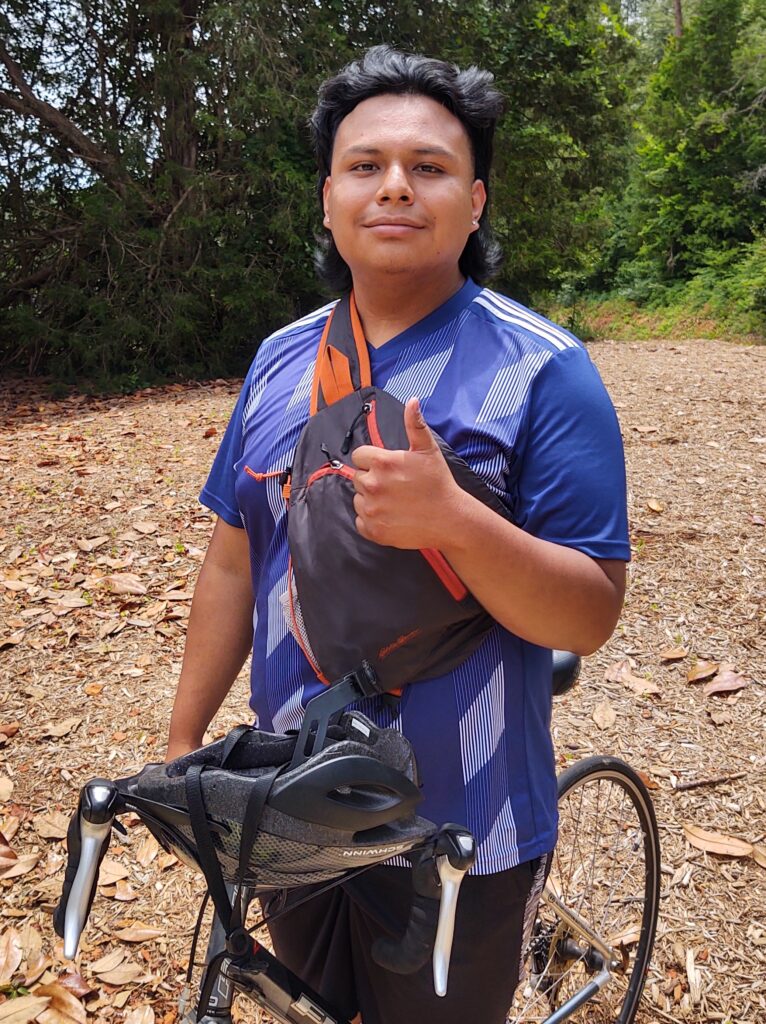 Brandon Zimerman-Patricio
Logistics Assistant
Brandon Zimerman-Patricio serves as the Logistical Assistant for Momentum Bike Clubs. He has been a part of MBC since he joined a bike club in middle school all the way through high school finishing on the Challenge Team. Upon his high school graduation, Brandon earned the highest honor from MBC as a recipient of the Momentumus Maximus Award! He has strong leadership and communication skills that match his passion for cycling and the community. MBC is excited for his role in the organization as he contributes his experience and continues his journey in Momentum Bike Clubs.
Our Board
Friends of Momentum Bike Clubs
Board Chair
Anna Cass
Assistant Professor of Health Sciences
Furman University
Vice Chair
Betsy Turnbull
School Counselor
Student Advocate and Guardian
Pendleton Place
Treasurer
Justin Meade
Financial Planner
Plan First / Ron Blue
Lisa Gilstrap
Mortgage Consultant
Megan Dodgens
Director, Diversity Leadership Strategies
The Riley Institute | Furman University
Sonia Fajardo
Spanish and ESOL Teacher
Greenville County Schools
Jessica Moss
Business Development Specialist
Gerardo Naundorf
Retired, Professor of Microbiology
University of Cauca, Colombia
Mike Reindorp
Mechanical Engineer
Semi-retired, Michelin North America
Rusty Miller
Former Pro Cyclist
EF Education-ONTO
Tavaghn Monts (Ex-officio)
Executive Director
Momentum Bike Clubs
PRTM | Clemson University